Popular Restaurants
Delivery Map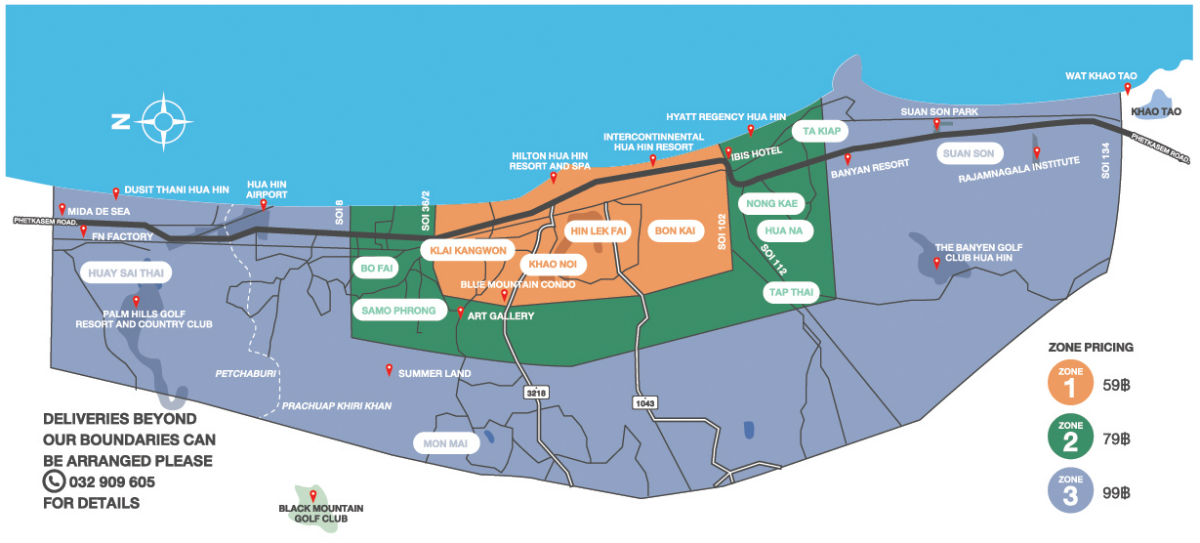 ---

Order delicious food online from the Top Restaurants in Hua Hin
Hua Hin is a wonderful mix of beautiful coastline, long sandy beaches and a vibrant and exciting cosmopolitan city. A popular summer location for residents from Bangkok looking to escape the heat and stifling climate. With the growth of luxury hotels it has become a destination for foreign travellers and prosperous Thais. Hua Hin offers a wide variety of restaurants for visitors and locals to choose from throughout the city. Use the helpful search facilities on the excellent website foodpanda to locate local restaurants offering delivery services.
You will find listed a wide variety of establishments from fast food chains such as McDonald's and Subway to continental and Asian restaurants like Cajutan that serves Scandinavian cuisine and the Indian Bombay Palace. Check for opening times on the website, read customer reviews of each restaurant in Hua Hin and see the delivery times.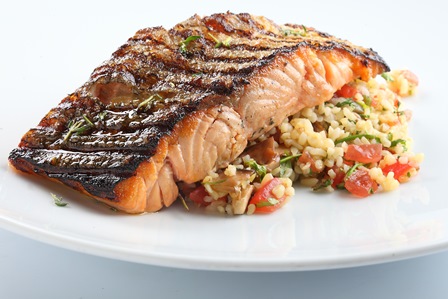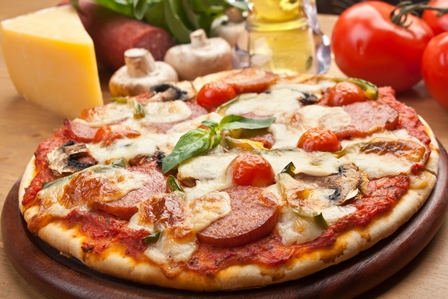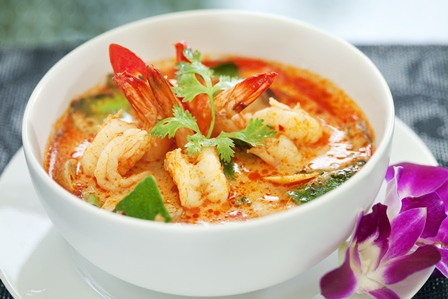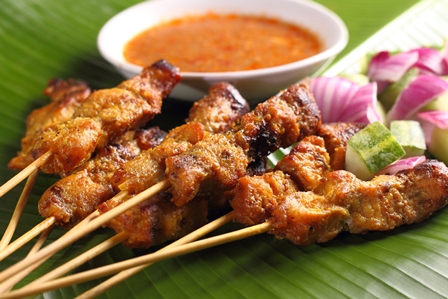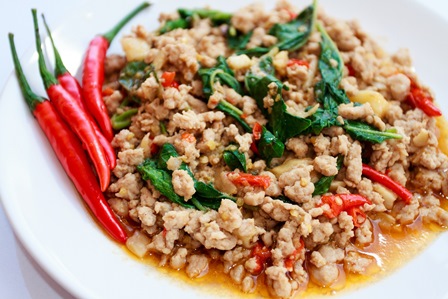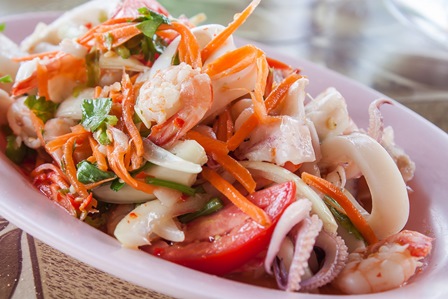 Traditional local Thai restaurants list some unique dishes not to be missed. The Lao Kao Restaurant offers some delicious seafood specialities such as freshwater Tilapia fish deep fried, Papaya Salad with Pickled Mussels. Krua Hua Hin's menu includes fish, beef and chicken dishes with some exceptional spicy soups.
For a change why not order the Spicy Sea Bass Soup, the Spicy and Sour Soup Stuffed Squid or perhaps the Spicy Soup Mackerel!
---
Try Our Food Delivery Enjoy Local & International Cuisines in Hua Hin
Browse through the mouth-watering online menus on foodpanda before selecting your preferred type of food, whether it is sandwiches, hot dogs or a three course gourmet meal.
Or try some of these tempting treats:

Pizza delivery from Aglio Olio, Da Mario, Dacha, Mamma Mia, Montri, UrBan Fuyion, Heaven´s Kitchen.
Burger delivery from McDonald´s, Burgers & Beer, XXL Kitchen
Thai food delivery from Lao Kao Restaurant, Mr. Dan, Cajutan
Seafood delivery from Greek Taverna restaurant, Krua Hua Hin, The Sea Market
Spaghetti al Pomodoro e Basilico Pasta delivery from Da Mario
Souvlaki Kotopoulo, marinated chicken with lemon sauce delivery from Greek Taverna
Shanghai Phad Khi Mao & Stir-fried Beansheet Noodle from Mekong Cafe
Tenderloin with grilled tomatoes delivery from the Prime Steakhouse
---

Order Food With Ease Free to use
Whether you are at work and needing a lunchtime meal, or at home enjoying some quality time with your family and want a hassle free dinner, order online from a restaurant in Hua Hin via foodpanda and have your food delivered directly.
✓ Search for your favorite cuisine or restaurant: You are just a few clicks away from ordering a Japanese Sushi Bento from Sugoi Restaurant or a tasty Prosciutto e Funghi Pizza topped with tomato, mozzarella cheese, ham and mushrooms from Pizza Cas Mia.
✓ Home Delivery: Order pizza, liempo or fried chicken from the restaurants near you.
✓ Payment Options: Pay online via the website or when the food is delivered to you, it couldn't be easier.
---

Order Using foodpanda App Order with Pleasure
Download foodpanda's app suitable for iOS, Apple and Windows devices and use your smartphone to place your order. Set up the app for quick and simple re-ordering. Relaxing on the beach enjoying the sun, why not have an American burger from XXL Kitchen delivered to your spot.
✓ Tell us where you are?
✓ Choose your favorite menu, Thai food? Sushi? or Pizza?
✓ How do you want to pay? Cash or Online payment?